The Bahamas wins big in 2018 with the Caribbean Journals "Caribbean Destination of the Year Award". The Bahamas took the award having been the most broadly impactful and impressive growth throughout the 2018 year. The powerful increase in arrivals thanks to the full-fledged debut of the Baha Mar Resort among others.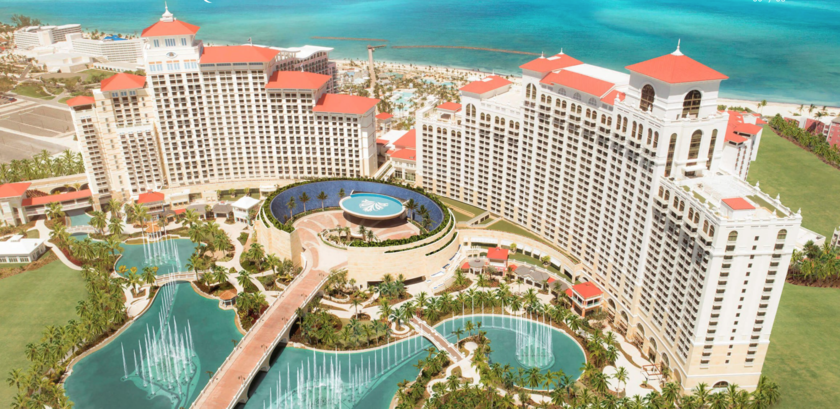 This boost in The Bahamas economy has also surged growth in the Bahamas Real Estate market with several new developments being announced. One Ocean on Paradise Island is in its final stages of completion with only 15 units remaining. Thirty-Six on Paradise Island is also in its final stages of completion with only 6 units remaining. One Cable Beach is fully completed with only 1 unit left. Following the great success of these real estate developments, several new projects have been announced.
GoldWynn on Cable Beach has recently broke ground on their 75 luxury beachfront residences with prices starting at $500k's to over $4M's. The Pointe is also underway with their new development project in Downtown Nassau which will feature 126 harbour view residences on a resort style property featuring a partnership with Margaritaville among a slew of new downtown attractions. Hurricane Hole on Paradise island is also receiving a major $250 Million dollar development project which will feature several waterfront residential condo building and a mix use of retail, restaurant and office space. With all of this development happening in The Bahamas, it is hard not to be excited about the growth and future potential.
There could not be a better time to invest in The Bahamas real estate market. The opportunity to invest in a beachfront condo at pre-construction prices is the best way to ensure future appreciation. If you are interested to explore The Bahamas and learn more about these new real estate developments, feel free to contact R.E. Properties Caribbean to get more information.
The Bahamas is where it is all happening and now is the time!
Contact R.E. Properties Caribbean today for more information
☎️ US (954) 636-3195
UK +44 207-993-5160
? Info@repropertiescaribbean.com
? www.repropertiescaribbean.com